Arctic Shorts Film Evening Returning to BOZAR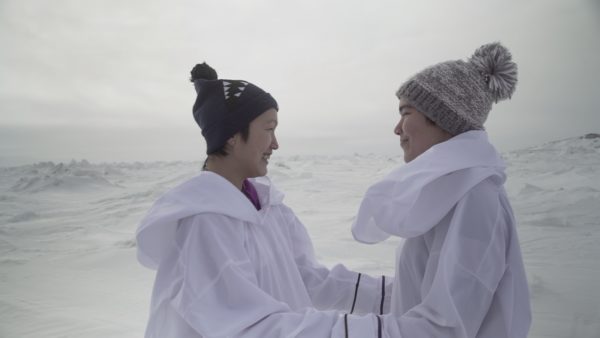 Following the great success of last year's first ever Arctic Shorts film evening at BOZAR Centre for Fine Arts, the event is returning for a second year!

The second annual Arctic Shorts film evening is an official side event of this year's Arctic Futures Symposium, organised in cooperation with the Mission of Canada to the EU [and partners], and also forms part of the BOZAR Nordic Fall programme of events. The event will take place on Monday 18 November from 7:30 pm until 10:00 pm in Salle M at BOZAR.
On the agenda will be seven short films from Arctic filmmakers coming from the Faroe Islands, Canada, Sweden, Finland, Iceland, Greenland, and Norway.
After the screening of the films, three of the filmmakers will take part in a round-table discussion moderated by Martha Otte, the Director of the Tromsø International Film Festival.
A list of all the films and the filmmakers on the roundtable is available in our side events section.
Registration Required
Thanks to our partners, the Second Annual Arctic Shorts film evening is free of charge. However, registration is mandatory in order to be able to attend.
Those who are interested in attending are kindly asked to register for the event via EventBrite.
Seats are limited, and judging from the popularity of this event last year, those who are interested in attending are strongly encouraged to register as soon as possible via the EventBrite link that has been set up.
We can't wait to share these wonderful Arctic films with you!