4th Edition of Arctic Shorts Film Evening Returns to BOZAR!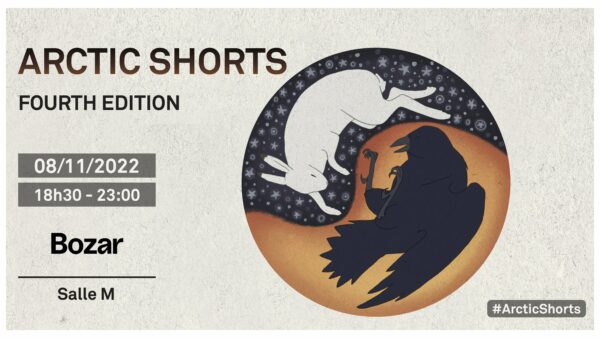 Following the great success of previous editions, we are happy to announce that the fourth edition of Arctic Shorts Film Evening is returning to the Bozar Centre for Fine Arts on Tuesday, November 8th!
Arctic Shorts is an official side event of the annual Arctic Futures Symposium.
The event will take place in Salle M at BOZAR Centre for fine Arts, located at Rue Ravenstein 23, 1000 Brussels.

Doors will open at 18.30 and the screening of the eight films will start at 19:30.

BOZAR's bar Le Fumoir will be open for those who wish to buy a drink before the event starts.


Films
The Arctic Shorts Film Evening will feature eight short films directed by various Arctic filmmakers.
The following films will be shown:
Tuullik, Berda Larsen (Greenland)
Taiga, Leena Lehti (Finland)
Neka, Nemnemiss McKenzie (Quebec)
Arctic Song, Germaine Arnattaujuq, Neil Christopher, Louise Flaherty (Canada)
Tokskinnarin, Terji Mohr (Faroe Islands)
Frydelund Hair Parlour, Hanne Berkaak (Norway)
Selshamurinn (Sealskin), Ugla Hauksdóttir (Iceland)
Meet your local yuru-chara, Magnus Fredriksson (Sweden)


Registration
In order to attend the event, registration is required before November 6th. As the number of seats is limited, we cannot accept any last-minute arrivals.


If you have any questions, please don't hesitate to contact us at events@polarfoundation.org.
We look forward to welcoming cinephiles back for a fourth unique evening of Arctic culture!