Arctic Shorts a Hit Yet Again!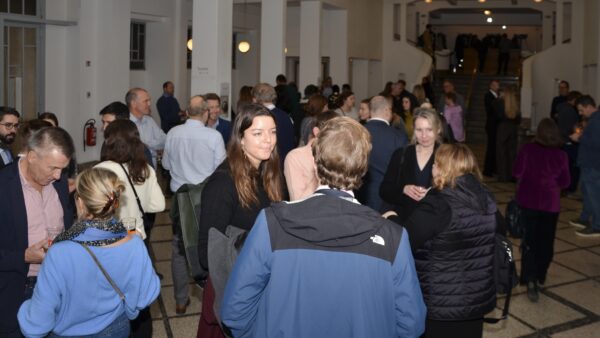 On the evening of November 8th, Arctic stakeholders and members of the general public in Belgium came together to experience Arctic culture through short movies made by eight imaginative filmmakers.
The unique offering of films from Canada, Greenland, Iceland, the Faroe Islands, Norway, Sweden and Finland offered a glimpse into life in the Arctic to a full house in Salle M at BOZAR Centre for Fine Arts.
The large public turn-out demonstrated the public's fascination with the Arctic, with all of it its beauty and challenges.
All of the Arctic Futures partners are happy with the popularity of Arctic Shorts. We look forward to welcoming those interested in Arctic issues at the Arctic Futures Symposium conference happening on November 29th and 30th!