Arctic Shorts Returns to BOZAR for 3rd Edition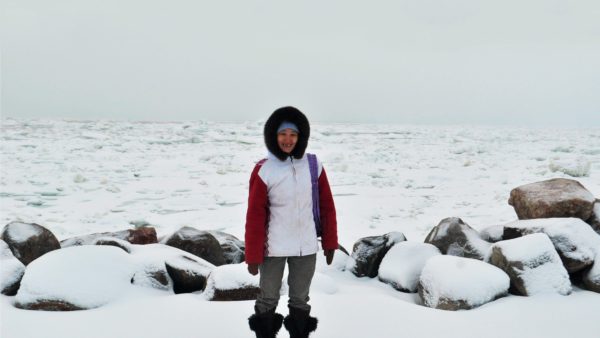 After two successful editions of Arctic Shorts - a night of Arctic short films, we are happy to announce that the event is returning to Bozar Centre for Fine Arts for a third time on Wednesday 26 January!
The Arctic Shorts film evening organised thanks to the support of the Mission of Canada to the EU and the Arctic Futures partners is an official side event of the Arctic Futures Symposium which everyone in the Brussels public looks forward to every year.
Unfortunately in 2020, the pandemic situation prevented us from holding this event. However, the situation is now such that it is again possible to welcome lovers of Arctic cinema back for a third time.
The event will take place in BOZAR Salle M, Rue Ravenstein 23, 1000 Brussels. Doors will open at 18.30 (via Entrance B) and the event will start at 19.30. In order to get tickets, you must sign up via the registration link.

Thanks to the generosity of the Mission of Canada to the EU, there is no fee to attend.

Seats will be avaialble on a first-come, first-served basis. Current COVID regulation do not permit us to welcome more than 200 persons in the Salle M at this time.
COVID regulations
All attendees must show COVID Safe Ticket or EU Digital COVID Certificate, as well as a valid ID card on arrival at BOZAR. Both documents are necessary to attend the event.
All attendees must also wear a face mask throughout the whole building and in the auditorium for the entire duration of the event.
For more information on BOZAR's COVID-19 Safety Measures, please consult the Bozar website.

Films
As in the past years, the Arctic Shorts film evening will feature several short films from various Arctic filmmakers. This year eight fillms wil lbe shown featuring the beauty, challenges, and realities of life in the Arctic, as well as the region's music, art, and culture. Fills to be shown during the third edition of the event will be:
Ivo, 18', 2019, Dir: Christina Lande, North Norway
Nowhere Land, 15', 2015, Dir: Rosie Bonnie Ammaaq, Canada
Last Dance, 7'30", 2020, Dir: Ása Helga Hjörleifsdóttir, 2019, Iceland
In the Shadow of the Tugtupite, 7', 2020, Dir: Inuk Jørgensen, Greenland
I väntan på döden (Awaiting Death), 12', 2019, Dir: Lars Vega and Isabelle Björklund, North Sweden
Morit Elena Morit (Wake up Elena Wake up), 4', 2017, Dir: Inga-Wiktoria Påve and Anders Sunna, East & North Finland
Omman (Grandma), 12', 2019, Dir: Julia í Kálvalíð, Faroe Islands
I Created Memories, 2'37", 2018, Dir: Sammy Gadbois, Québec

Please, keep in mind that only those who are registered will be able allowed to attend the event as number of seats is limited. We cannot accept any last-minute arrivals.
We look forward to welcoming you to a unique evening of cinema.

If you have any questions, please don't hesitate to contact us at events@polarfoundation.org.